News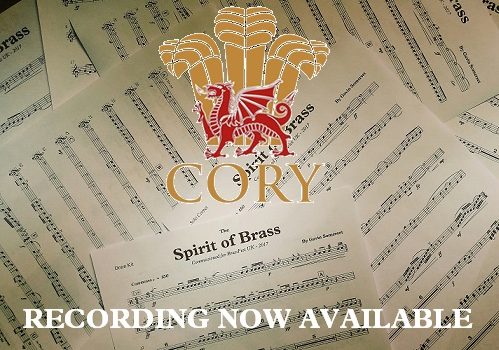 Published on May 16th, 2017
Cory Band Deliver The Spirit of Brass
The World's No.1 ranked brass band, The Cory Band, took time out following their return from Ostend where they competed at the European Brass Band Championships, to record the new work that has been penned for BrassFestUK 2017.
Composed by Gavin Somerset, The Spirit of Brass has been proving a hit with many bands across the British Isles as they prepare to take part in BrassFestUK over the weekend of 7th – 9th July. The recording by the Cory Band aims to raise the profile of the event and hopefully encourage more bands to participate, in the attempt to get over 100 bands performing in a single weekend.
The specially commissioned music is available for £10.00, or even better value at just £7.00 as a digital download from Pennine Music. A Youth Band version of the work is also available, making the BrassFestUK event open to bands of many levels.
To view the music and to hear The Cory Band perform The Spirit of Brass, visit www.penninemusic.com. For more information on how to sign up to BrassFestUK 2017, visit http://www.brassfestuk.com