News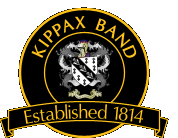 Published on May 19th, 2017
Keith Fairburn Funeral Details Announced
The Kippax Band have confirmed the funeral arrangements for the Keith Fairburn whose death was announced earlier in the week.
A service will be held at St Mary's Church, Kippax at 1.00pm on Thursday 25th May 2017, followed by a private burial.
Family flowers only please, however any donations will be sent to the British Lung Foundation.