News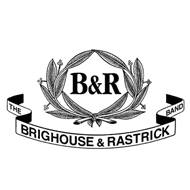 Published on June 15th, 2017
Rob Westacott Takes Multiple Brighouse Roles
The Brighouse & Rastrick Brass Band are happy to announce Rob Westacott as the Band's new Chairman and assistant principal cornet.
Rob is one of the most respected cornet players of this generation, having recently been principal cornet of Grimethorpe Band and assistant principal at the Black Dyke Band during their recent successful patch.
For the past 4 years, Rob has conducted the Slaithwaite Band, gaining multiple trophies and accolades in the time spent there.
During the Brighouse & Rastrick Band's AGM, Rob's support for the Band as a deputy player and outside voice of experience was noted. Consequently, a unanimous vote to approach Rob to become the Band's new Chairman was made. To not waste any opportunities, The Brighouse & Rastrick Band were also quick to beat competition and immediately signed Rob as a permanent member of the Band.
Commenting on his signing, Rob told A4B: "It is an honour to accept the position of Chairman of Brighouse and Rastrick. I have had a long association with the band as a player and it is a great opportunity to share my years of experience with a great back room team. To be offered a playing position alongside my chairman duties was an unexpected bonus. It was a tough decision to leave my conducting position at Slaithwaite – but playing at the Europeans this year with Brighouse proved to me how much I miss playing at the highest level.
I would like to thank Slaithwaite for taking me on as a rookie Musical Director and believing in me for 4 years. I would also like to give thanks to Professor David King, for his continued support, backing my appointment as chairman and inviting me to re-join as a player."
Spokesman for the band, Ryan Watkins told A4B: "Rob has regularly helped the Band for the past 2 years on the contest and concert stage, and has essentially been considered as an unofficial member. To officially sign Rob is an extremely exciting addition to the Band. Rob's skills, experience and wisdom are already rubbing off on the younger players in the Band, and his attitude and mentality in the back room staff has produced major improvements to a committee that is consistently progressing in the right direction for the Band."