News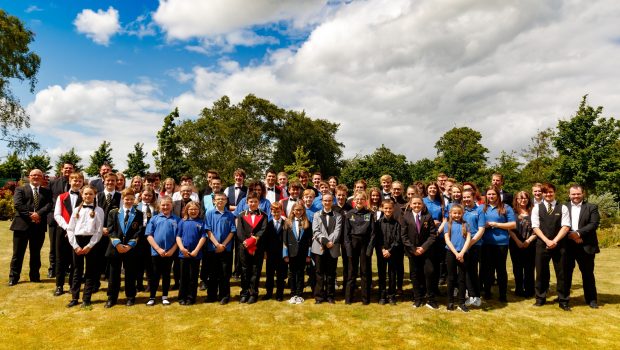 Published on June 23rd, 2017
NEMBBA Youth Blow Audience Away
Last weekend saw the members of the North East Midlands Youth Brass Band meet to celebrate their first anniversary with a workshop day and concert. Membership has grown from 24 to 58 over the year and with funding confirmed for the next year, through the Notts Music Hub the young players are already looking forward to the next course later in the year.
Tutors for this course were Kirsty Abbotts, Mike Eccles, Brett Baker, Ben Dixon and Adie Smith with Mike Fowles again providing the inspiration at the front of the band. During the year other tutors involved have been Richard Marshall, Gary Wyatt, Stan Lippett, Micheal Dodd, Chris Houlding, Simon Greswell and Neil Edwards.
Performing to a packed audience of over 150 supporters the band opened their performance with Prismatic Light, followed by Little Hymn and I Will Follow Him, before concluding their set with Alan Fernie's Anglian Dances. For the finale the young players were joined by the Blidworth Welfare Band and concluded an excellent concert with Conquest of Paradise and the encore African Funk.
Elaine Atkinson, Manager at the Nottinghamshire Music Education Hub, told A4B: "I was blown away with the standard when I heard them and that is down to the commitment and expertise of your team. It demonstrates how working in partnership can create better opportunities and outcomes for young people. "