News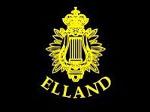 Published on July 20th, 2017
Ben Jarvis Take Elland Principal Role
Elland Silver Band are delighted to announce that Ben Jarvis has been appointed as their new Principal Cornet player.
At just 17 years old, Ben is an extremely talented young musician and has already made a big impression with the band at Whit Friday and summer engagements. Ben joins having previously played Repiano with the Leyland Band for the past two years.
The band's MD, Danny Brookes told A4B: "We are really delighted to appoint Ben. It's a great opportunity for Ben to develop his solo and leadership skills and gain some additional exposure. I've had the pleasure of tutoring and nurturing Ben since he started his playing career, and I'm delighted he accepted the position. Both Sam and myself had no hesitation in offering Ben the position, he's going to be a great asset to the band."
Excited about the new role, Ben told A4B: "I'm really enjoying being part of the Elland Band, and the new challenges. Everyone has made me feel really welcome and Danny and Sam are fabulous mentors. My first Whit Friday as top man was a great experience, and a brilliant test of stamina for me. I'm really looking forward to the autumn season, and can't wait to lead the band at the Dr Martin contest in September."
Ben started his playing career at the tender age of 10 years old as part of Eccleston junior band. Under the tuition of Daniel Brooks Ben quickly progressed into the senior band of which he earned a position on the solo cornet bench. From here Ben's next venture was over to Yorkshire to take up the principle cornet chair of the Hebden Bridge band. Here Ben featured as a soloist in many competitions and performed at the Yorkshire Areas with the band, something which he believes to be one of his most memorable playing experiences so far.
Ben is also currently a member of the national Youth Brass Band of Great Britain of which he is a member of the solo cornet bench.
Ben has also had the opportunity to perform many solo recitals in places such as Austria, Spain, New York and this year in Holland. In 2013 Ben won the Woodard Schools Musician of the Year of which 300 applicants entered nationally and saw the finals held at St Johns Church in London.
As well as playing Ben also teaches at 2 music organisations, Red Admiral Music Academy and KTB music, which Ben feels is a good way to give back, as well as still developing his musical skills.