News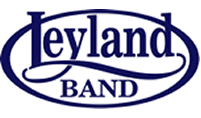 Published on July 20th, 2017
Fermanagh Summer School welcomes Leyland Band
This weekend will see musicians from the Leyland Band travel to tutor at the 2017 Fermanagh Brass Brass Summer School.
Running since 2012, this excellent course gives players from Northern Ireland the opportunity to access individual lessons, masterclasses and recitals from some of the UK's leading instrumentalists. Looking forward to the experience, John Doyle, James McLeod, Brian Heyes, John Stevens and Ben Thomas will be imparting their knowledge and band experience between Thursday and Sunday. Joining the team of Leyland Band tutors will be Les Neish, Owen Farr and Paul Duffy who will also be providing high quality training.
Having worked hard on a number of pieces during the course, Saturday will see the musicians perform a concert for friends and family in the Enniskillen Hotel at 8pm.
Leyland Band's Principal Euphonium, James McLeod, told A4B: 'We've had a great time at previous summer schools, and we're looking forward to helping to develop the playing of others in a fun and enjoyable way!'