News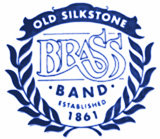 Published on July 27th, 2017
Old Silkstone Announce MD Resignation
Old Silkstone Band announce with regret, the resignation of Musical Director Sam Fisher.
Sam accepted the challenge to lead the band in 2014 and, at his first contest as a conductor, gained a well-deserved 2nd place in the 2nd section at the Yorkshire areas. The band has since enjoyed a further 2nd place at the areas, back to back National Finals and, in 2017, promotion to the first section where it achieved 4th place. The band has also enjoyed success at several entertainment contests as well as being in great demand on the concert scene.
Sam told A4B: "I have thoroughly enjoyed my time with Old Silkstone and wish to thank the players for their support and hard work. I feel the time has come to seek a new challenge and wish the band well for the future".
Band chairman Ian Askey told A4B: "We all wish Sam well in his new endeavours. His time with the band has been both enjoyable and successful. We have enjoyed some excellent contest results, many memorable concert memories, it's been a great 3 years".
The band are already busy preparing for 2018 with a CD recording and a trip to Ireland already on the cards. They hope to announce details of who will lead their musical direction shortly.
The band wish to offer their sincere thanks to Sam.