News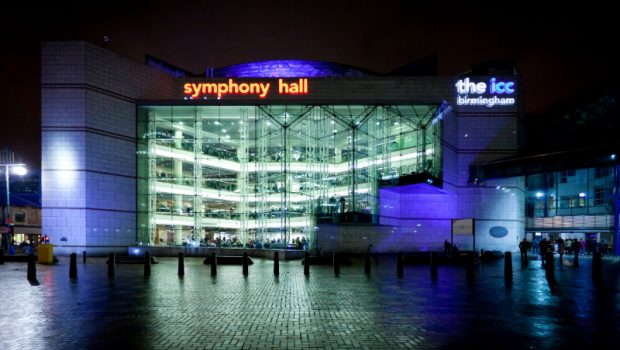 Published on August 25th, 2017
British Open Announce Extra Security as Competing Bands Revealed
With just over two weeks to go to go until the 165th British Open, the organisers have announced that the list of the competing bands who will challenge for the title.
With the contest sold out for the fourth successive year, the box office at Symphony Hall, where the  eighteen bands will line up to play Thierry Deleruylle's 'Fraternity', advises that anyone who has not purchased tickets should check the website or call 0121 780 3333 to see if any returns are made, whilst being mindful that any unused tickets can be returned on the day of the contest itself.
The link to Symphony Hall website is as follows: https://www.thsh.co.uk/event/165th-british-open-supported-by-besson#tab0=details
The contest is once again sponsored by Besson with the draw taking place at 9.00am and will start at 10.30am prompt. As is the tradition of the contest, the three judges who will make the all important decisions will be announced on the day itself.
The coompeting bands are also reminded to ensure their player registration details are fully up to date for the contest on the 9th September. Bands should use the British Open on-line Registry to ensure their player details are completely up to date, with player's name, date of birth and photo identification.
Further details can be found at: http://www.thebritishopen.net/RegistryMain.html
Added Security Announced
Following the terrorist attack on Manchester Arena on 22nd May, Symphony Hall has advised the organisers that extra security will be in place for this year's contest which has been conveyed to the bands and they have issued the following statement:
"Everyone has been appalled at the terrible events which took place at the Manchester Arena recently and our thoughts are with all of those affected. As a result, security presence and extensive checks will be in place for all forthcoming Town Hall and Symphony Hall concerts. Allow significant extra time to access our venues since these checks may slow down the entry of customers into our foyers.
Please only bring small bags with you, since larger bags and holdalls will need to be stored separately. Also note that we will not be able to offer or accommodate any vehicular access to the front of the hall until further notice."
The management of Symphony Hall and the organisers of the British Open thank everybody in advance for their understanding and cooperation with the security measures put in place and encourage them to arrive in plenty of time so that they can browse the trade stands in addition to purchasing study scores,programmes, British Open Polo Shirts or listen to Birmingham Citadel who will be performing in the foyer from 9.15am.
The list of competing bands and their conductors who will line up against the defending champion, Cory is as follows:
Black Dyke (Professor Nicholas J.Childs)
Brighouse & Rastrick (Professor David King)
Carlton Main Frickley Colliery (Erik Jannsen)
Co-op Funeralcare (Allan Ramsay)
Cory (Philip Harper)
Desford Colliery
(Leicestershire Miners Trust Fund) (Michael Fowles)
Fairey (Garry Cutt)
Flowers (David Childs)
Foden's (Bramwell Tovey)
Grimethorpe Colliery (Allan Withington)
Jaguar Land Rover (Dave Lea)
Leyland (Thomas Wyss)
Milnrow (Mark Bentham)
Rothwell Temperance (David Roberts)
Tredegar (Ian Porthouse)
Valaisia Brass Band (Arsene Duc)
Wingates (Paul Andrews)
Whitburn (Florent Didder)
Further information on the British Open can be found on the website  www.thebritishopen.net