Contests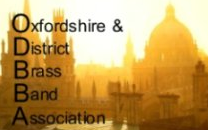 Published on August 29th, 2017
Final Few Spaces Available at Oxford Entertainment Contest
The Oxfordshire and District Brass Band Association will be holding their annual Entertainment Contest on Sunday October 8th, 2017 with room for a few more entries.
For the second year running, they are organising this contest as a single-section event, which means that all bands are competing against each other, as well as bands of their own national grading.
A spokesperson for the event told A4B: 'We tried this last year for the first time, and it proved to be a really successful and popular format. Around 13 bands have already entered this year, but there is still room for a few more.'
The adjudicators for the day will be David Hirst (Music), and Cliff Parker (Entertainment/Presentation). The contest will take place at Marlborough School, Shipton Rd, Woodstock, Oxfordshire, OX20 1LP.
The rules and entry form are available for download from www.odbba.org. The closing date is September 9th.