News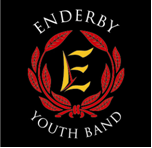 Published on August 30th, 2017
Enderby Youth Training Weekend Spaces Available
Enderby Youth and Junior Bands weekend training course is fast approaching, and with the new term about to start, there is no better way for young brass players to get their lips back into shape than taking advantage of a weekend of band and sectional training with a brilliant team of Yamaha Neo tutors.
As previously announced, the course is to be directed by the highly respected Fairey MD, Garry Cutt. Thanks to the generous sponsorship of Yamaha, he will be joined by an expert tuition team of Kirsty Abbots (cornets), Lucy Cutt (flugel and tenor horns), Steve Walsh (euphoniums and baritones) and Simon Gresswell (Bass section).
Enderby Youth and Junior Band are now pleased to confirm that the Yamaha Neo tutors will be supported by Alli Smith (percussion), Andy Gray (trombones) and the Virtuoso GUS assistant principal cornet, James Screaton.  James is an ex member of Enderby Youth Band and it is therefore a particular delight to welcome him to the team for the weekend.
The training weekend takes place at Lutterworth College over the weekend of Saturday 16th September and Sunday 17th September 2017. Each day will begin at 9.00am and finish around 4.45pm.
Participants in the course will be divided into two bands:
• A junior band for players from beginner standard up to Grade 2/3 standard.
• A main band for players of Grade 3/4 standard and above.
The weekend will be a mixture of full band rehearsals and sectionals, with regular breaks to enable the players to establish new friendships. The course will conclude with a play through of the music learned by both bands on the Sunday afternoon to which parents and friends are warmly invited.
Lutterworth is within easy reach of a host of local tourist attractions, so parents travelling from a distance with their children will not find themselves short of things to do during the day.
The cost of the whole weekend is only £20. Further details and application forms are available by email from Catherine Owen on [email protected]