News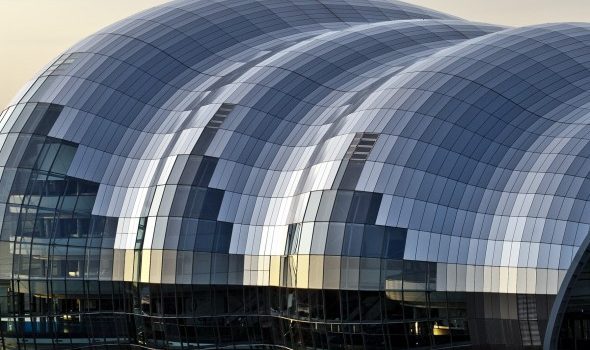 Published on September 12th, 2017
Judge Change & Percussion Masterclass Announced at Brass In Concert
The organisers of the Brass in Concert Championship have revealed a change to the line-up of adjudicators for the 41st Festival, which will be held at Sage Gateshead on Sunday 19 November in association with Yamaha, Banks Group and British Bandsman. Due to the non-availability of Tom Redmond, Richard Martin will undertake the Entertainment and Presentation role alongside Richard Evans.
Richard Martin's formative years in music were in The Salvation Army with his father as his mentor before going on to study at The Royal College of Music under Willie Lang. He is now the Trumpet Section Leader of the Royal Northern Sinfonia. The revised adjudication panel is:-
Quality of Performance: Jan Van der Roost (Belgium) and Lito Fontana (Italy)
Programme Content: Nick Grace
Entertainment and Presentation: Richard Evans and Richard Martin
Soloists: Ian Bousfield
Brass in Concert Chairman John Woods told A4B: "We are delighted to be able to welcome Richard Martin, whose experience as a professional musician, coupled with his knowledge of the band movement and involvement at Sage Gateshead, particularly as a member of the Royal Northern Sinfonia, will serve him well in the role as entertainment judge."
John Woods also announced another not-to-be-missed event during the Focus on Youth and Education element of this year's Brass in Concert Festival. The acclaimed percussionist and Yamaha Artist, Le Yu, will present a masterclass on marimba with hands-on audience participation in the Northern Rock Hall at 3.45pm on Saturday 18 November. Admission is free and tickets for the Le Yu Masterclass will be available on the door on a first arrival basis.
On behalf of Yamaha Musical instruments, Natasha Homer of the Classical Division told A4B: "We are delighted to have secured the services of Le Yu for this interactive 50-minute masterclass, which will conclude with a short presentation. Le Yu has earned accolades in various competitions around the world, including the Gold Medal at the China National Youth Percussion Competition in Shanghai, winner of the 7th Italy International Percussion Competition, Best Percussion Award with Brighouse and Rastrick at the 2012 Brass in Concert Championships, winner of the RNCM Concerto Competition in 2007, 2009 and 2014, and Solo Percussion Competition in 2008 and 2010. He also won the first prize at the 2013 Yamaha Music Foundation of Europe Scholarship Competition in London."
John Woods added: "We would like to thank Yamaha and the executives and trustees of Arts Council England, the Sir James Knott Trust, the Joicey Trust, the Barber Foundation and the William Leech Charity for their considerable contributions and look forward to presenting what are sure will be yet another phenomenally successful Brass in Concert Festival in 2017."