News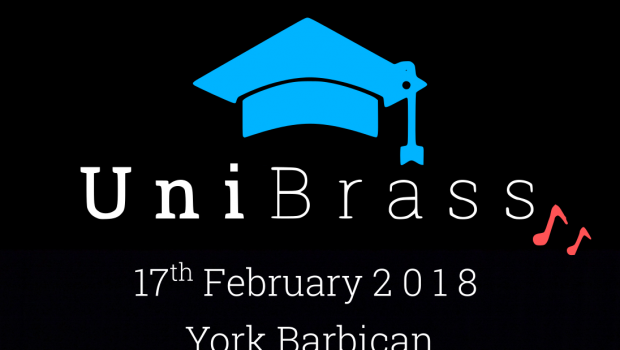 Published on October 23rd, 2017
UniBrass 2018 Details Released With Tubular Brass Gala Concert
As momentum gathers for UniBrass 2018, the committee are excited to announce further details for the 2018 event, including details for the Gala Concert and information for registering bands.
In the last few years, the Gala Concert has become a key part of the UniBrass atmosphere, with the intention of bringing a top brass band to inspire future generations of brass players. We can today announce that the Gala Concert – also held on 17th February 2018 at the York Barbican – will feature nationally renowned group, Tubular Brass. With the familiar form of a traditional brass band, Tubular Brass sets out to bring brass band music to the masses, through new arrangements of modern and popular music, most notably Mike Oldfield's Tubular Bells. This truly unique experience will undoubtedly be a rousing finish to a fantastic contest day.
Registration for UniBrass 2018 will open on Monday the 23rd October 2017! As established last year, the contest will once again be held over two sections, allowing places (and prizes) for a larger number of bands. If you want to know more about registering for the contest please get in touch with our contest secretary Ed by emailing [email protected]
Tickets for both the contest and gala concert are now on sale! Head over to the Barbican's website to pick up your tickets, and with special rates for those wanting to attend both the contest and gala concert we hope you'll make a day of it. Keep an eye on our website and social media for upcoming announcements about the day.