Contests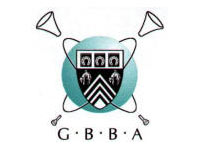 Published on November 23rd, 2017
RESULTS: GBBA Annual Contest 2017
The Annual GBBA Contest was held at the All Saints Academy in Cheltenham on Sunday 19th November.
The chosen venue was in many respects, the perfect place to hold such a contest. A splendid hall, ample free parking, changing rooms, excellent refreshments and a warm up room for bands prior to taking the stage gave bands all they coukd ask for.
An entry of 12 bands across the classes meant that the contest was enjoyed by both participants and listeners alike.  After recent GBBA contests were cancelled due to failing to attract sufficient entries, the Committee were very pleased with the success of this year's contest.
Bands came from far afield including Essex, Oxfordshire, Worcestershire & Gloucestershire to enjoy a contest in a relaxed and friendly environment.
The adjudicator for the contest was the experienced Steve Pritchard-Jones. His comments made to the capacity audience were insightful and useful to all.  He praised the standard of all bands and enjoyed the variety of music presented at an Own Choice Test Piece contest.
The winning bands of their respective Class were Forest of Dean, Chinnor, Malvern Hills and City of Bristol Learners.
There were many other awards given to soloists and sections. The newest award went to the Youth band class and was in memory of Fred Pensom who recently passed away.  A long time player in the Forest of Dean, a good friend of the GBBA and an advocate for encouraging Youth.
The organisation of the day went well from start to finish due to efficient stewarding and effective stage management, including provided percussion.  The Committee were very pleased and anticipate the contest being held next year with increased support from bands, both near and far.
Full Results:-
Class A (Championship/1st Section Bands)
March:
1. Wotton Under Edge
2. Forest of Dean Brass
Test Piece:
1. Forest of Dean Brass
2. Wotton Under Edge
Best Instrumentalist: Flugel (Forest of Dean Brass)
Winning Conductor: Chris Howley
Class B/C (2nd/3rd/4th Section Bands)
March:
1. Chinnor
2. Cinderford
3. Abergavenny
4. Bream
5. Arrow Valley
6. Tilbury
7. Malvern Hills
Test Piece:
1. Chinnor
2. Bream
3. Abergavenny
4. Cinderford
5. Arrow Valley
6. Tilbury
7. Malvern Hills
Highest placed 2nd Section Band: Chinnor
Highest Placed 3rd Section Band: Cinderford
Best Instrumentalist: Chinnor (Flugel)
Seperate Prizes for 4th Section Bands:
Best Trombone Section: Malvern Hills District
Best March: Malvern Hills District
Best Test Piece: Malvern Hills District
Winning Conductor: Chris Licence
Class D (Training / Youth – Unregistered)
Gold Award: City of Bristol Learners
Gold Award: Lydbrook Training
Silver Award: Lydney Training
Best Instrumentalist: City of Bristol (Soprano)
Youngest Player: City Of Bristol Learners
Band with most Under 14 years of age: Lydbrook Training
Best section containing most youth players: City of Bristol Learners (Trombones)