News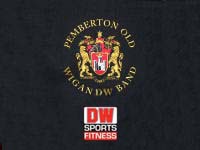 Published on November 28th, 2017
Pemberton Band Seeking Co-operation
Pemberton Old Wigan Brass Band is looking for community support as they seek to raise funds towards the renovation of their new band room. They were chosen as one of the local causes for the Co-op Community Fund and now require the support of Co-op Members to achieve their fundraising goal.
The Pemberton organisation currently supports three bands; the Senior Band, B Band and Youth Band. The Senior Band are current regional and national champions in the 1st Section and the B Band have enjoyed a very successful contest season in 2017, celebrating victories at Butlins, Brass at the Guild and Buxton contests.
The youth band has thirty players, in addition to two further levels of beginner groups, where lessons are provided to new players. Recruitment and development of new talent is very important to the organisation with many players progressing from the youth band to the B Band and Senior Band.
In 2016 the band moved into a new home at Mount Zion Church and has begun refurbishments which will transform the building into a rehearsal and concert venue, and a community event space. The band has already been successful in initial structural renovations and is now seeking funding to fully equip this multipurpose venue.
Pemberton are now seeking support from the local community and the wider brass band community in order to achieve their ambitious designs for Mount Zion Church. With 1% of the money spent in stores by any Co-op members who nominate Pemberton Bands going towards their cause, the band hope the Co-op Community Fund can take them closer to their target.
A spokesperson of Pemberton Bands told A4B: "This is a very exciting time for the band. Already we have made great strides with the renovation of our new home and are looking forward to seeing the final results. We hope to be able to hold our own sustainable concert series here and allow other local groups to use the facilities, all of which will create a real buzz around the place."
Any Co-op member is able to support the band by nominating them as their chosen cause using the following link: https://membership.coop.co.uk/causes/13202