News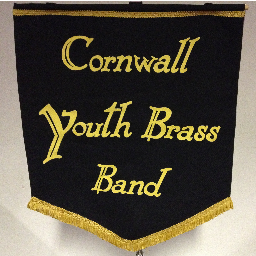 Published on December 4th, 2017
LSO Principal To Lead Cornwall Youth
Around 40 young musicians of the Cornwall Youth Brass Band will be spending four days of their Christmas holidays, from 27th to 30th December, rehearsing and studying under the baton of their Guest Conductor Dr Stephen Cobb, Staff Bandmaster of the International Staff Band of The Salvation Army, with his son Philip, Principal Trumpet of The London Symphony Orchestra as Guest Soloist.
Aged between 10 and 21 all the musicians also play with a local brass band and devote many extra hours to their membership of the Cornwall Youth Brass Band, rehearsing monthly with their team of local Conductors and Tutors in preparation for the twice yearly residential Courses, held at Truro High School for Girls.
Returning to the CYBB after a successful visit in 2007, Stephen and Philip Cobb will be directing and joining the Band in a wide range of music, including the World Premiere of The Great Storm Cat by Paul Saggers.
Paul is currently a Cornet player in the Band of Her Majesty's Royal Marines Plymouth. This sparked his interest in composition and he successfully undertook a Bachelor of Music Degree which is available for members of the Royal Marines Band Service. He is now continuing his studies with a Masters Degree in Composition.
As part of this he entered the Royal Welsh College of Music and Drama's 2017 Composition Competition where his piece The Roar of The Khamsin was shortlisted and performed live by the Cory Band. As a former member of Cornwall Youth Brass Band he invited the Band to give the world premiere of another of his pieces, which is based on the famous traditional Cornish tale of the Mousehole Cat, focussing on the Storm Cat element of the story.
The Band was founded in 1955 and has a record of encouraging many aspiring young composers amongst its ranks by giving first performances of their music, such as now well known composers, Simon Dobson, Christopher Bond and Daniel Hall. Over the years the CYBB has given first performances of music and commissions by composers such as Eric Ball, Sir Malcolm Arnold, Goff Richards, Elgar Howarth, Philip Harper, Darrol Barry, Paul Sharman and Andy Scott.
At the end of the Course the Band will give a Gala Concert at St Michael's Church in Newquay on Wednesday 30th December at 7pm.
The Band will also be repeating its successful Open Rehearsal and Audition afternoon at 1-30pm on Friday 29th December. This gives young musicians interested in joining the Band an opportunity to observe the Band in action and talk to the local Team of Conductors and Tutors about the simple procedure required to join the Band.
Full details of all the events can be found on the Band's Web Site, http://www.cybb.co.uk