News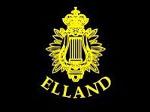 Published on December 6th, 2017
Elland Offer Free Workshop With the Cory Band
Elland Silver Band are delighted to announce that they have received a grant from the Norman Jones fund to provide a FREE Training band workshop for young brass and percussion players.
Samantha Harrison, Elland Youth Band Musical Director, told A4B: "Preparations are already well underway for a very special evening concert featuring the Cory Band and the Elland Silver Youth Band. But the workshop will now enable even more of our young musicians and musicians from local bands, schools and music centres to experience the event."
The workshop will be held on Saturday 27th January, 12.30pm until 2.30pm at Halifax Minster and is an invitation for any young brass and percussion players who have reached grade 3 standard or above to come and join with members of our Training Band.
Players will have the opportunity to rehearse in the fabulous Halifax Minster and work on a  selection of pieces. The workshop band will then perform in the evenings concert alongside the Elland Silver Youth Band and the Cory Band.
Tutors from the Cory Band will also deliver an advanced level workshop to members of the Elland Silver Youth Band, later in the afternoon.
The workshop and concert will be FREE to all young musicians. Parents and supporters can purchase tickets for the evening concert from Kathleen Harrison on 01484 717126, Halifax Minster or online via www.coryband.com
If you would like to book a place for your child at the workshop please email mailto:[email protected]for an application form.