News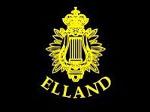 Published on February 4th, 2018
Elland Youth to Open UniBrass Results
Elland Silver Youth Band and the UniBrass committee are delighted to announce that Elland will open the UniBrass results ceremony this year, continuing their commitment to promoting the youth banding movement.
The contest will be held at the York Barbican on 17th February 2018, with workshops running throughout the day.
Elland, formed in 1995, are a West Yorkshire band who have gone from strength to strength in recent years. They have played concert halls across the North, and last year travelled to Ostend where they won the Development Section at the European Youth Band Championships.
In coming to UniBrass they will have the opportunity to show students and spectators from across the country that the banding movement is in safe hands!
Samantha Harrison, Elland Youth's musical director, is looking forward to the band's day in York, telling A4B: "We are really delighted to be invited to perform at this year's festival. It will be great to showcase our talented young musicians, but I also hope it will encourage our musicians to forge links with the university brass bands so they keep up their playing whilst studying"
UniBrass 2018 will also continue the tradition of running free workshops on the day of the contest for people of all ages who are learning to play a brass instrument.
Tenor Horn virtuoso Owen Farr will lead the workshops on the University of York campus, and the workshops will culminate in a short lunch time performance in the Barbican centre. Places are limited, and players of all ages with an approximate ability from Grade 3 upwards are welcome to take part.
Participants will be able to buy a discounted ticket for the gala concert by the fantastic Tubular Brass. If you are interested in this exciting opportunity to learn from a world class musician, sign up at www.unib.co.uk/workshops. Tickets for the contest and gala concert are available at www.unib.co.uk/tickets.