News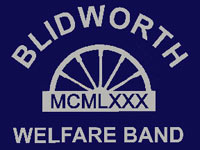 Published on February 16th, 2018
Blidworth Bring In Military Reinforcements
Nottinghamshire based Championship Section band, Blidworth Welfare has brought in military reinforcement for their assault on the Midlands Regional Championships in the form of Melissa Ramplin and Sharon Stansfield.
Melissa joins Blidworth Welfare as their Principal Cornet player with Sharon Stansfield also signing for the band as their Assistant Principal Cornet player for the Midlands Regional Championships.
Melissa is a Lance Corporal in the Welsh Guards Band having joined the British Army as a regular musician from the Nottinghamshire Band of the Royal Engineers in 2016.
Former Territorial Army musician and experienced cornet player, Sharon Stansfield will be conducting Long Eaton Silver Prize Band in the Third Section on Saturday 10th March before returning to Bedworth the following day to perform with Blidworth in their performance of Kevin Norbury's Odyssey.