News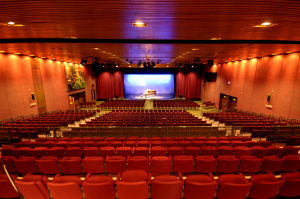 Published on March 5th, 2018
Fresh Approach With Live Broadcast from the Midlands Regionals
For the very first time, a local radio station will be at the site of the Midlands Area Brass Band Championships on the weekend of 10th & 11th March 2018 offering live coverage from inside the Bedworth Civic Hall.
You'll be able to tune in from 9am on both days at http://www.freshcoventry.co.uk on your Computer, Tablet or Smartphone to keep up with latest from the weekend including the draws, the results and some exclusive interviews with the who's who of the Midlands' banding world.
Coverage of the event will be led by Fresh Coventry & Warwickshire's Chris Terry who has a history of banding in the Midlands and was a part of the Langley Band that achieved promotion to the Championship Section in 2017 contest.
Chris, who also came 3rd at the inaugural UniBrass with Cardiff University in 2011 told A4B: "This is the biggest weekend for the Midlands' brass band community and having been involved in this contest in the past, I'm very excited to bring this new and innovative way of covering the event. Being able to offer this new way for people to interact with the Midlands Area Championships is an exciting prospect for the whole community and will mean that for the very first time there will be insight and analysis brought through live radio coverage of all 5 sections. Fresh Coventry & Warwickshire will have all aspects of the weekend covered so you are up to date with everything that is going on and we very much look forward to everyone tuning in."
Fresh Coventry and Warwickshire's Station Manager Aaron Gregory added: "We are extremely excited to bring our station to this historic event which is very important to the world of brass bands. Fresh Coventry and Warwickshire is a local radio station which aims to link residents to their community by being the heart of the community and promoting the great events that happen within the region. This is exactly what we are looking to do with the biggest event for the regional brass band community."
To keep up to date with all the coverage of the event make sure you like Fresh Coventry and Warwickshire's Facebook page and follow them on Twitter and Instagram using the handle @freshcov.