News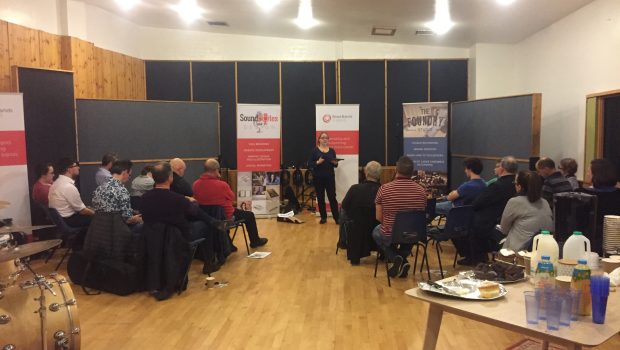 Published on March 5th, 2018
Sheffield Brass Network Announce Next Meeting
The next Sheffield Brass Network meeting will be held on Wednesday 21st March at 7:30pm – the meeting will be held at The Foundry Studio, 3 Brown Street, Sheffield S1 2BS.  The Foundry recording studio are sponsoring the event.
At the meeting there will be several speakers who will present a range of interesting and useful information specifically relating to brass bands, brass ensembles, and brass instrument and percussion players. Please watch the Sheffield Brass Network Twitter account @sheffieldbrass for further information coming soon.
This event is free to all brass instrument and percussion players within the Sheffield region: please email mailto:[email protected] to pre-register your attendance. Due to the nature and location of the event, children and young people under the age of 16 must be accompanied by an adult. The meeting is anticipated to conclude at around 9:00pm. Refreshments will be available.
Sheffield is a hive of activity in the brass band world and the Sheffield Brass Network is a starting point to find out more about the brass bands in and around the area, how to get in touch with them and find out what they're up to.
Did you know, there are ten brass bands rehearsing within the Sheffield city boundary and between them they cater for all ages and all standards of players? Sheffield Brass Network is run as a not-for-profit service for the bands and ensembles in the Sheffield, South Yorkshire, region; if you'd like to know more, you will need to attend this event.