News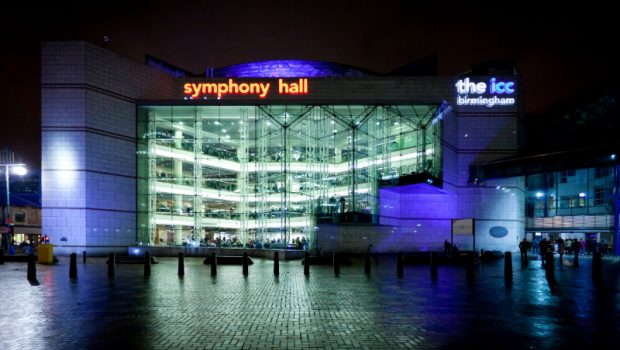 Published on April 3rd, 2018
British Open Test Piece Revealed
The organisers of the 2018 British Open Championship have announced thatthe set work for the 166th contest which is to be held at Symphony Hall, Birmingham on Saturday 8th September, will be 'A Brussels Requiem' by Belgian composer Bert Appermont.
Originally commissioned by Brass Band Oberosterreich in Austria, it received its world premiere at the 2017 European Brass Band Championship in Oostende. A slightlyamended version of the score for the British Open contest is currently being considered by the composer , and competing bands will be notifiedwhen this is available.
The composition reflects on the tragic circumstances that arose from the series of terrorist attacks in the Belgian capital on March 12th 2016 that left 32 people dead and over 300 injured.
However, in light of similar attacks in the UK, Europe and around the world since this time, the work also acts as a prescient touchstone on more immediate tragedies.
'A Brussels Requiem' is presented in four interlinked movements entitled 'Innocence', 'In Cold Blood', 'In Memoriam – We Shall Rise Again' and 'A New Day'. It does not describe the attacks but instead reflects on why the events occurred and the resultant complex emotions triggered by the raw fear as well as the more subtle anxieties in people's attitudes and understanding of others; anger, grief and disbelief.
The composer pays tribute to the innocent lives lost in an emotive central section of remembrance, before bringing a passionate sense of hopefulness to the search for a new age of communal understanding.
This is achieved through the development of a linear narrative based on the children's song, 'Au Claire de la Lune', which is used throughout; first as a symbol of innocence destroyed, but ultimately of potential redemption.
The composer also expresses his own personal hopefulness through a series of beautifully realised lyrical episodes and solos – emphasising the gradual atmosphere of change that grows in determination and passion to overcome grief and sorrow.
Bert Appermont was born in Belgium. He studied at the Lemmens Institute in Leuven, where he gained a Masters Degree in musical education and conducting. He went on to study for his Masters Degree in Music Design for Film and Television at the Bournemouth Media School.
He has written a wide variety of compositions; more than 70 works for wind ensemble, 2 symphonies, 2 musicals, an opera and various soundtracks for BBC documentaries. His music is performed all over the world and has been recorded by renowned orchestras such as the BBC Philharmonic and the Tokyo Kosei Wind Orchestra.
British Open Championship organisers Martin and Karyn Mortimer are delighted that 'A Brussels Requiem' continues to reflect their aim of providing major works of outstanding quality that their audience will enjoy for the world's oldest major championship event.
Speaking to A4B, the told us: "We are fully committed to maintaining the British Open at the forefront of world banding by embracing the growing number of challenging works being brought to contests stages from leading compositional talents. Bert Appermont has accepted the invitation to join us at Symphony Hall for the UK contest debut of his piece. "
This year's competition will see the reigning champion, Valaisia Brass Band from Switzerland return to defend the title against a field of 18 rivals – including for the first time, the current European, Norwegian National, Brass in Concert and Siddis champion, Eikanger-Bjorsvik from Norway.
Tickets will be available from Symphony Hall Box Office on May 18th . Further information on the British Open can be found at the following link: www.thebritishopen.net/