News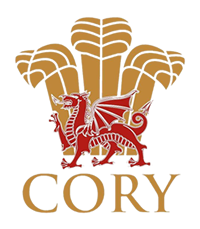 Published on April 24th, 2018
Cory Band Takes Band Cymru 2018 Title In Swansea Showdown
Cory Band captured the imagination of the adjudicators with an ambitious and entertaining repertoire to win the prestigious Band Cymru 2018 competition.
In a memorable evening in Swansea, Cory Band beat off Brass Beaumaris, BTM Band and Northop Silver Band to win the coveted trophy for brass, wind and jazz bands and the £8000 cash prize.
Brass Beaumaris won the 'Best Stage Presentation of a Single Piece' for their performance of 'Hora Staccato' and received a £2,000 cash prize, while recognition was also given to the 'Best Soloist', trombonist Christopher Thomas of Cory Band.
Wyn Davies, one of the competition judges, said, "As a nation, we are accustomed to hearing praise for our singers and choirs, but these bands are something else. Wales' best brass bands perform to an even higher standard than Wales' best choirs. At least three of the bands deserved to win the competition, but because of their excellent technique and because they do the fundamental things so well and have a tremendous dynamic, Cory Band fully deserve the first prize."
The final was held for the first time at the Great Hall, Swansea University, and was broadcast live on S4C with presenters Trystan Ellis-Morris and Elin Llwyd hosting. A dozen bands from all over Wales had competed for a place in the final during a series of memorable semi-final rounds held at the Aberystwyth Arts Centre.
In the youth competition, 'Band Ieuenctid Cymru', also held at Swansea University and broadcast live on S4C on Saturday, 21 April, Band Jazz Ysgol Tryfan of Bangor was victorious. They beat off Cardiff and Vale Music Service Jazz Orchestra, Torfaen Youth Big Band and the Greater Gwent Youth Brass Band to pick up the youth title and the cash prize of £1,000.
Band Cymru returned this year following the success of the competitions held in 2014 and 2016.Both Band Cymru 2018 finals can be enjoyed on demand online on S4C.Cymru, BBC iPlayer and other platforms.