News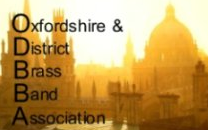 Published on June 29th, 2018
Oxford Entertainment Contest Opens Doors As Popularity Grows
The Oxfordshire and District Brass Band Association have released details of their annual Entertainment Contest that takes place at Marlborough School in Woodstock on Sunday 14th October.
Last year, David Hirst listened to the 17 participating bands and Littleport Brass were awarded top spot. This year, the music adjudicator is Russell Gray and the entertainment element will be adjudicated by Mareika Gray.
The Oxford contest is now seen as one of the best run contests on the banding calendar and the entertainment contest which is held at the same venue is growing in popularity year-on-year.
Contest Secretary, David Roberts told A4B: "This is turning into a great contest, but we usually have spare capacity which we'd really like to fill if possible. We've already got entries from bands from as far away as Yorkshire, so don't hang around."
The closing date for entries is 15th September 2018. The contest will be run in two halves, with unregistered, 4th and 3rd section bands amalgamated in the morning followed by their results, then 2nd, 1st and Championship Section bands amalgamated in the afternoon with their results at the end of the day. For more details on the contest head to www.odbba.org