News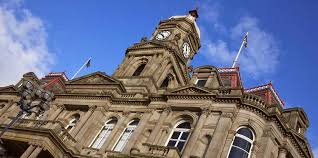 Published on June 29th, 2018
YHBBA Contest To Build On Dewsbury Success
Following the contest's successful move to Dewsbury Town Hall last year, the Yorkshire and Humberside Brass Band Association invite further entries to their Annual Open Contest to be held on Sunday, 4th November, once again to be held at the Town Hall, Dewsbury, West Yorkshire.
The contest is open to all bands from Championship to Unregistered and consists of own choice test piece and hymn programme. The Closing date for entries is 28th July 2018.
Full details of rules and entry form are available to download from website: http://www.yhbba.org.uk or from contest administrator, Peggy Tomlinson.