News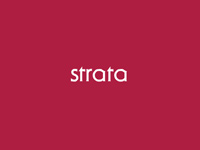 Published on July 23rd, 2018
13yr Old Lucy Heeley Appointment Leads Strata Brass' New Cornet Line Up
Strata are delighted to announce a number of changes to personnel in their cornet section, including the appointment of Lucy Heeley on Principal Cornet who joins from the Chapeltown Silver Prize Band,where she has been assistant principal since 2017.
Lucy has numerous accolades,including being awarded Rotherham Young Musician of the year (intermediate) in 2017 and more recently Winning several prizes at the Holme Valley solo competition. Lucy is also a member of the National Youth Band of Great Britain. All this at the tender age of 13!!
Lucy told A4B: 'I am really exited to be given this fantastic opportunity  by Strata and am looking forward to the challenge. I would like to thank everyone at Chapeltown for their support especially Andrew Dennis and Sam Fisher over the past 3 years'
Strata would like to place on record their thanks to John Parkinson who moves down to assistant principal due to work commitments, but who will still be a major part of the team going forward.
The band also welcomes Jennifer Doran on to the front row from Worsborough Brass. Jennifer told A4B: 'I am looking forward to being part of such a good band and hope to improve as a player over the coming months.'
MD Jonathan Bates told A4B: 'We are building a good team at strata and the addition of these 2 outstanding young players Will move the band forward both for the national finals and the championship section in 2019'
The band wishes Phil Barrett, who has had to retire through ill health,all the best and a speedy revovery.