News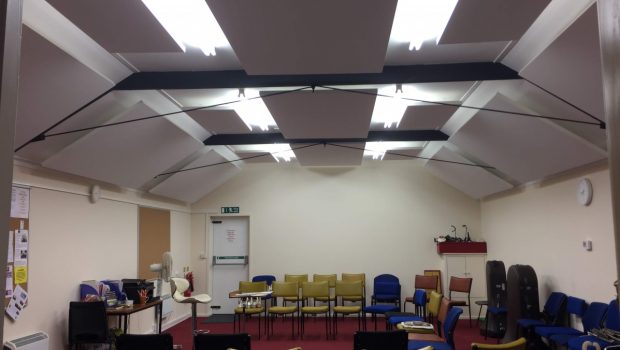 Published on August 9th, 2018
Oxted Band Reduce Their Sound
The Oxted Band, boasting a full complement of over 30 players, has added finishing touches to their band hut with specialist acoustic panels to protect their members.
Their own rehearsal band hut needed refurnishing after an arson attack in 2016 which was a very challenging time for all involved. A spokesperson for the band told A4B: 'We are very conscious of the health and wellbeing of both the senior band and the training band, and thanks to fund raising and generous donations from our friends and supporters, we have recently completed the fitting of acoustic panels and baffles by Resonics, an acoustic specialist.'
The work involved fitting 15 separate panels, which are suspended from the ceiling. These will absorb between 80% and 90% of the sound generated. Chairman, Ben Hicks, told A4B: "We believe that this is an important and justified use of our precious band funds to safeguard members of both the senior and training bands".