News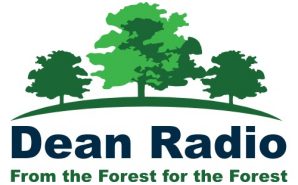 Published on August 29th, 2018
Strike Up The Brass Returns to the Airwaves
Two Gloucestershire bands shared the airwaves this Bank Holiday Monday, as the Forest of Dean-based show "Strike Up The Brass" returned after a break.
Parkend Silver Band and The Flowers Band are at different ends of the banding spectrum but both bands' music was integral to the hour-long show on Dean Radio.
Presenter Dave Jury told A4B: "The programme gives a unique platform for bands from the Forest of Dean and the Gloucestershire Brass Band area as well as playing the latest CDs from the top bands.  Many lower section bands never get to make CDs so I go out to bandstands, churches and village halls to record the bands playing in their communities. Listeners will hear local bands every week."
The show on Monday 26th August included Parkend Silver Band's touching Memorial Concert for two former members, recorded in their local church, while the two solos from The Flowers Band (Paul Richards – soprano cornet & Grant Jameson – euphonium) showcase the band just after their Butlins Mineworkers Festival victory earlier this year."
Strike Up The Brass returns as Dean Radio (formerly Triangle Radio) relaunches on a new 105.6FM frequency as well as online at www.deanradio.co.uk .  Tune in every Monday at 6pm, or the Sunday repeat, also at 6pm.