News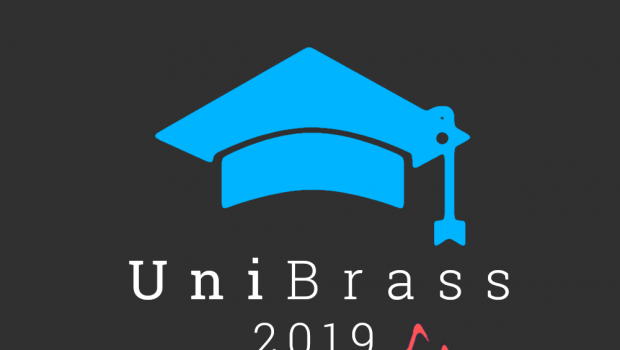 Published on August 29th, 2018
UniBrass In The Park Ready for Inaugural Event
It is now less than two weeks until university students converge on Oxford for UniBrass' 'Brass in the Park', but it's not too late to sign up!
On 1st September, at Merton Field in Oxford, the UniBrass Foundation are hosting what they hope will become an annual event: 'Brass in the Park'. Aware that many students miss playing with their university band over the long summer break, and keen to continue to foster the strong community spirit that the UniBrass contest has developed since its inception in 2011, the summer event aims to bring together students from the length and breadth of the country to play some music and entertain the public. With a scratch-band playing throughout, and food
(including a BBQ) available to all, it promises to be a fantastic day. Even the weather looks promising!
Andrew Stration, UniBrass Foundation Chair, told A4B: "I can't wait to see everyone there. The community built within the UniBrass family really is something special, and we look forward to sharing that with Oxford!"
Musical highlights look set to include:
● Moonlight Serenade
● Teddy Bear's Picnic
● Pomp and Circumstance
● Over There (now known as the Go Compare theme!)
To top it all off, after requests from attendees, the music has now been extended to run from 11am until 4pm!
There will be a selection of BBQ and non-BBQ food available to purchase throughout the day, with all profits going directly to supporting brass bands at university level through the UniBrass
Foundation charity.
If you are a student, local bandsman, or otherwise interested brass player, they would love you to join them on the day!
The band will be made up of people that have never before played together, playing music they've not seen – there is absolutely no reason not to attend! You can either sign up at
unib.co.uk/summer-signup (so they can make sure they've got some music for you), or just turn up on the day.
If you'd like to support UniBrass without playing in the band, you can go along and listen and enjoy some good food and company for the day!
Donations to the charity can also be made at unib.co.uk/support