News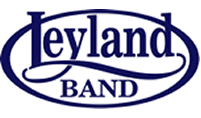 Published on August 29th, 2018
Young Flugel Star Takes Leyland Seat
Leyland Band looks to the future by signing young flugel star Joel Kirk.
A recent graduate from the University of Huddersfield, Joel studied under virtuoso cornetist Phillip McCann for three years. He also hails from Huddersfield originally, playing with the Dinnington Colliery and Hade Edge bands under the baton of Jonathan Beatty in his developing years, not to mention the 2016 European Youth Brass Band under Erik Janssen.
Joel is also an avid composer with a great interest in contemporary music; having already had works performed by internationally renowned groups such as ELISION, loadbang, line upon line percussion, and the SEM Ensemble, he is looking forward to continuing onto a Masters in composition at Huddersfield later in September.