News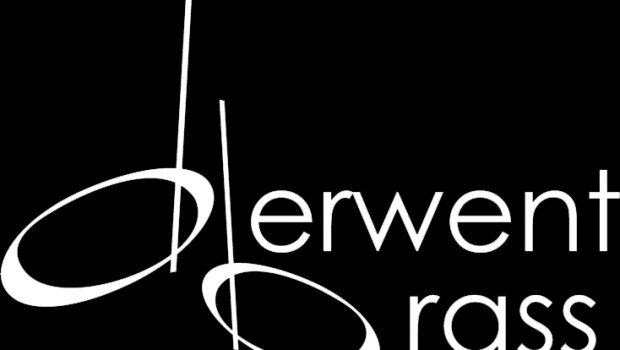 Published on September 19th, 2018
New Musical Leadership Team at Derwent Brass
Following the news of Musical Director Keith Leonard's retirement earlier in the year, the management team at Derwent Brass has been hard at work over the summer to appoint a replacement.
From a humbling collection of applications from across the UK and even abroad, the band stepped through a lengthy and detailed evaluation process and are now extremely proud to announce its new musical leadership team. The young and talented Jack Capstaff takes over the role of Music Director, joining alongside the highly respected and experienced Mark David in the role of Artistic Director.
Firstly, having conducted an array of brass bands, most recently the Yorkshire Imperial Band, Jack brings with him an impressive background inclusive of a BMus in Composition and Conducting from the Royal Welsh College of Music and Drama and was this year's runner-up at the NABBC Conductor's competition. He is in high demand as a freelance orchestral conductor, a recognised composer and also holds a residency with the symphonic brass group Harlequin Brass Ensemble.
Jack Told A4B: "I'm incredibly excited to be the new Music Director of such an innovative and exciting group as Derwent Brass. It isn't very often that you find an ensemble whose aesthetics and musical values coincide so clearly with your own and I look forward to seeing what excellent musical and extra-musical results this relationship might create in the years to come. I was impressed with the organisation of the band from minute one of stepping through the door and once in front of the band, I was able to see what a special group of hard working and committed individuals they had along with a work ethic that will facilitate an excellent musical output. I'm also greatly looking forward to working with Mark David, for whom I have a tremendous respect as a musician and educator, and the idea of what we might achieve together is extremely exciting. Keith leaves very large shoes indeed to fill with Derwent, and I just hope that we can build on the considerable success and musical enjoyment that he has brought the band over the last 25 years… I can't wait to get started.'
Working alongside Jack, in the role of Artistic Director is the highly renowned and talented Mark David. Mark is currently Artistic Director and Head of Brass at the Royal Academy of Music, Principal Trumpet at the Academy of St Martin in the Fields and a member of the Nash Ensemble. He has enjoyed a distinguished career as a performer in some of the most prestigious ensembles in the world and held the position of Principal Trumpet in the Philharmonia Orchestra for over twenty years.
Following the tragic early death of James Watson in 2011, Mark assumed his current role at The Royal Academy of Music and has positioned the brass department as one of the foremost in the world. It is testament to his teachings that so many former students now occupy top positions worldwide.
Mark has brass bands in his roots, hailing from Cornwall he began his musical life in the St. Austell Band before going on to play with bands such as GUS under Keith Wilkinson and Bram Tovey, City of Coventry under Maj. Peter Parkes and Jones & Crossland under Stephen Roberts. Mark has programmed and conducted a wide range of brass band music often working in collaboration with Elgar Howarth and more recently has enjoyed guidance and support from Howard Snell. Mark David is also a Yamaha Performing Artist.
Mark David told A4B: 'I have been following the activities of Derwent Brass from afar since making my home in Derbyshire four years ago and have been incredibly impressed with the breadth, ambition and originality of their artistic programme. The band, under the inspiring leadership of Keith Leonard has epitomised all that is great about the British brass band tradition and heritage, but at the same time has forged partnerships in new and exciting arenas. It was evident at my first rehearsal that the band was committed, ambitious but also friendly, supportive and determined to have fun I'm looking forward very much to working with Jack and the band in writing the next chapter in the already compelling story of Derwent Brass.'
Jack and Mark join the band with immediate effect, marking a hugely important moment in the history of Derwent Brass.
Rob Stew, Derwent Brass Trustee and PR Manager, told A4B: "We are both fortunate and privileged to have ended up with somewhat of a dream team for Derwent Brass. Jack is clearly a well-educated and talented conductor, young in his career and brimming with ambition with a profile that is perfectly aligned to that of the band. And as for Mark what can I say? He is an astonishing musician and an inspirational educator, symbolising the very best of British brass playing. It was always a key part of our selection criteria that we engage with a quality brass musician and I think we managed that for sure!'
Retiring MD, Keith Leonard, said: "When I announced my retirement, my main concern and desire was for the ongoing success of the band. The management of Derwent Brass have worked tirelessly over recent months to ensure a smooth transition and I have every confidence that the future of the band is in very safe hands indeed with both Jack and Mark at the helm. I shall continue to actively support and help the band as much as I can, and I look forward to monitoring the band's inevitable continued success. I sincerely wish them all the very best."
Derwent Brass would like to thank everybody who expressed interest throughout the process and wish both Jack and Mark a long and enjoyable tenure with the band.
Regionals 2019 Test Pieces & CD available now from the Brass Band Music Shop