News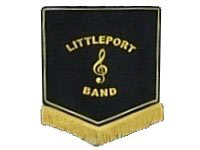 Published on September 21st, 2018
Littleport Brass Appoint Ian Knapton as MD
Littleport Brass are delighted to announce the appointment of Ian Knapton as their new Musical Director.
Ian brings with him a wealth of successful experience as a Musical Director including Ireland Colliery (Midlands), Lindley Band (Yorkshire) and most recently Kippax Band (Yorkshire).
His enthusiasm, musicality and innovative ideas have inspired and motivated the band in the short time since his appointment. We now look forward to the future with excitement starting with defending our title at the Oxford Entertainments Contest in October.
Ian told A4B:  "It's a pleasure to join the band. From the first audition I could tell this is a band that can move forward and are willing to put the hard work into achieving it. My first challenge is to secure safety in the section at next years 'Area' contest and then we can build on that."
Regionals 2019 Test Pieces & CD available now from the Brass Band Music Shop