News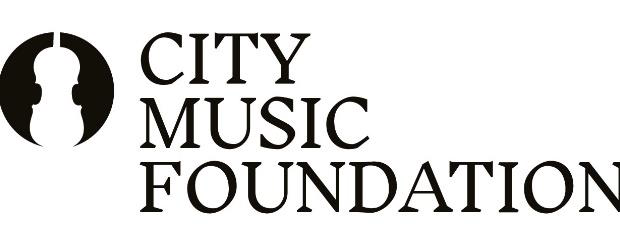 Published on September 25th, 2018
A4 Brass Quartet Selected As City Music Foundation Artists
City Music Foundation (CMF) is pleased to announce that A4 Brass Quartet are one of the six artists joining the CMF Artist Programme as '2018 CMF Artists', making them the first classical brass ensemble to join the scheme.
A4 Brass Quartet is comprised of principal players from two of the UK's top brass bands, Grimethorpe Colliery Band and Foden's. With "technical virtuosity in abundance" (Brass Band World), these four astonishing musicians come together to perform both lyrical and high-octane works, creating a distinctive and new take on chamber music.
Formed during their time at the Royal Northern College of Music where they were the first brass group to win the coveted Christopher Rowland RNCM Chamber Ensemble of the Year prize, A4 Brass Quartet were the ROSL Chamber Music Competition winners in 2018. Recent engagements include the Cerseio Festival (Switzerland), Trakai Fanfare (Lithuania) and Lieksa Brass Week (Finland). They have also performed at Wigmore Hall, Purcell Room, and Bridgewater Hall. Their debut album Mists of the Mountains was released in 2016.
Responding to the news, they told A4B: "We at A4 Brass Quartet are extremely looking forward to this new partnership with the City Music Foundation and we can't wait to begin working on developing exciting projects over the 2-3 year programme as we continue to expand our repertoire and perform to new audiences across the world."
A4 Brass Quartet will give a recital at The Hospital Church of St Bartholomew the Less on Wednesday 19th December 2018 as part of our 2018-19 Lunchtime Recital Series.
The other five 2018 CMF Artists are Helen Charlston (mezzo-soprano), Toby Hughes (double bass), Ariana Kashefi (cello), Tom Millar (jazz piano), and Emily Sun (violin).
Chosen from over 150 applicants, these six successful artists were selected through a series of audition stages, culminating in a final live audition chaired by Ian Ritchie (Festival Curator & Artistic Director). Judges included Michael Collins (clarinetist & conductor), Gary Crosby (Co-Founder & Artistic Director, Tomorrow's Warriors), Huw Humphreys (Head of Music, Barbican Centre), Mats Lidström (cellist & composer), Sebastian Scotney (Editor, London Jazz News), Roger Vignoles (pianist), and Howard Williams (conductor).
CMF's mission is to turn exceptional musical talent into professional success by equipping outstanding musicians with the tools, skills, experience, and networks they need to build and sustain rewarding and profitable careers.
Through an annual competitive audition process, they select classical soloists and chamber ensembles, as well as jazz, folk, and world musicians. These 'CMF Artists' then engage in an innovative two-year programme, which includes artistic and business mentoring, as well as professional development workshops. These workshops cover a range of topics such as managing finances, tax and pensions, legal input on copyright and contracts, plus presentation and interview skills, promotion and publicity strategies, and much more.
They work with the CMF Artists to develop professional promotional tools such as websites, photos, recordings, and videos, as well as providing help with commissioning and other projects to ensure that each musician develops a unique niche and selling point. They present CMF Artists in our own recital series and residencies and arrange performance opportunities at venues and festivals throughout the UK and beyond, as well as securing airtime on BBC Radio 3 and promotion through online, print, and social media.
Now in its sixth year, previous CMF Artists include jazz bassist Misha Mullov-Abbado (now a BBC Radio 3 New Generation Artist), Foyle-Stsura Duo (debut albums to be released on Delphian and Challenge Records this year), recorder player Tabea Debus (now a YCAT Artist), jazz clarinetist and founding member of Kansas Smitty's Giacomo Smith, soprano Raphaela Papadakis, and guitarist Andrey Lebedev.
Regionals 2019 Test Pieces & CD available now from the Brass Band Music Shop