News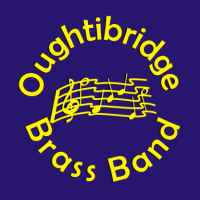 Published on October 4th, 2018
New Signings At Oughtibridge Brass Band
Oughtibridge Band are thrilled to announce the signing of their new principal cornet, alongside other new arrivals.
Boosting the cornet ranks, Jamie Pearson, Ely Shaw and new principal cornet, Catherine Freebury have joined the Band in the run up to the new contest season. New principal, Catherine began her cornet playing years ago with the band's training band. She now returns with a great wealth of experience behind her and is joined by her husband Tim, who fills the band's vacant Eb Bass seat.
Also signing for the band is Becky Ball who joins the horn section from Stannington Band.  Following the recent birth of her baby daughter, this move will allow Becky time with her new born whilst still enjoying playing at a less intense level.
September saw the retirement of one if the band's most dedicated players, the band's chairman and solo Baritone player, Andy Doyle. Oughtibridge are pleased to welcome Jane Hayman who signs with the band to take up this seat following her move to Sheffield from the North-East.
Speaking about the new signings, MD Gavin Somerset told A4B: 'These new signings are a real boost for the band. With so many bands in such a small radius around Sheffield, it's great to have nearly a full team now around the stands. Seeing Catherine return to the band she began learning with as principal several years later is a fantastic story. There's a real buzz around the band room at the moment and I know these new players are going to help lift us even more.'