News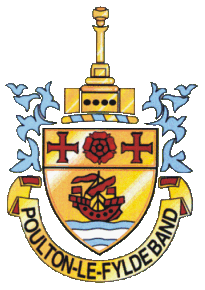 Published on November 1st, 2018
New Webb Being Spun At Poulton-le-Fylde
Poulton-le-Fylde are proud to announce the appointment of Alex Webb as their new Musical Director.
A graduate of the percussion programme at the Birmingham Conservatoire, Alex accepted a place to become the Timothy Reynish Conducting Scholar at the Royal Northern College of Music in 2016, studying with Mark Heron and Clark Rundell. Now a PhD student at the RNCM, Alex has also participated in masterclasses with Nicolas Pasquet, Jac Van Steen, and Sir Mark Elder.
Alex's brass band experience is growing, after being awarded the runner up prize at the NABBC competition, in addition to winning the Best Student Conductor accolade at UniBrass in 2018. His playing career, most recently at Desford, has provided experience of top-level banding which Alex is able to transfer to his musical direction.
Chairman Andy Moore told A4B: "We believe we have found a real talent in Alex, and his rehearsals have resulted in greater engagement from our players due to his musical approach. We are now looking forward to our busy Christmas schedule and 2019 contest performances after the rigorous rehearsing that Alex is bringing to our band room."