News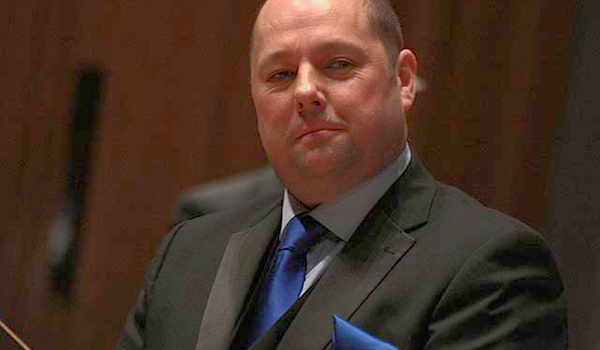 Published on November 21st, 2018
Air Miles Aplenty for Baker
Leigh Baker has been racking up the air miles over the autumn and has enjoyed some far flung activities to boot.
Leigh's autumn half term was spent on a fabulous tour of the Far East conducting Desford Band. Locations included Thailand and Phuket as well as Singapore. As well as sell out concerts the band carried out workshops with some very talented pupils in 4 schools including Harrow International, as well as presenting discovery concerts for various groups of enthusiastic youngsters.
Leigh told A4B: "The locations were amazing and the band performed so well, but the chance to inspire a new generation of musicians in an area fairly new to brass bands was the real highlight".
Around this exciting tour, Leigh has been winging his way up to Scotland to work with the Whitburn Band. He will lead the band at the BIC competition in the Sage and the combination is ready to present a really special programme on Sunday. Leigh told us "they are a great band and I'm so impressed how hard they have worked and taken on board new and interesting ideas. All this alongside a busy concert and contest schedule. I'm really looking forward to the weekend and excited about our programme-which may raise a few eyebrows!"
Leigh is also busy working with the South Yorkshire police band again ( gaining an impressive 7th place at the 2nd section finals as well as a runner up spot with Staffordshire in the 1st section) and is looking forward to some of the bands prestigious Christmas events.
All this alongside his leadership of Terrier Brass (Huddersfield towns official band) certainly keeps Leigh busy!