News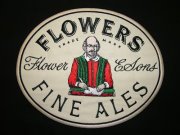 Published on November 21st, 2018
Flowers Look to Holland for New MD
The Flowers Band are delighted to announce the appointment of Paul Holland as their musical director.
Paul is no stranger to the Flowers Band; his 8-year tenure from 2009 marks the most successful period in the band's history. Under his baton, Flowers achieved victories at the Grand Shield, French Open, five victories at Butlins Mineworkers Championships, a hat-trick of wins at Yeovil, six Area titles as well as their highest ever results at the National Championships, British Open and Brass in Concert Championships.
Band Manager, Tony Pemberton, told A4B: "We are thrilled to see Paul back to the band room. His drive, determination and passion for music making is welcomed and we are excited to open a second chapter for him at Flowers. Paul will take up the position with immediate effect fulfilling several Christmas concerts with his first contest appearance being Butlins in January."
Paul told A4B: "It will be terrific to once again team up with Flowers, a band I have invested so much time in and taken immense enjoyment from over the years.  The band has an exciting blend of youth and world class experience which will help ensure many more memorable performances on the concert and contest stage."
The Flowers Band would also like to acknowledge the outstanding contribution made by Steve Sykes throughout the last year. Steve has been a huge factor in delivering some excellent performances and laying the foundations for us to build on.