News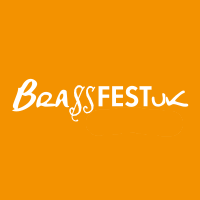 Published on November 26th, 2018
BrassFestUK Composition Contest Now Open
BrassFestUK are delighted to announce that the 2019 Composition Contest is now open for entries. In 2018 Philip Harper, Christopher Bond and Gavin Somerset decided the winning entry for the competition was 'Into the Future' by Max Stannard, the piece was published by Pennine Music, Recorded by Cory Band and played by many of the 200 bands that took part in the BrassFestUK weekend in 2018.
The panel for 2019 remains the same and all 3 of the judges are looking forward to hearing the entries for the competition.
BrassFestUK organiser Rob Tompkins told A4B: "I am very grateful to the judging panel for agreeing to sit again this year, having 3 such high-profile figures from the banding world on the panel is a real boost to the BrassFestUK project. In 2017 the inaugural BrassFestUK anthem was from Gavin Somerset. 'The Spirit of Brass' was a hugely popular piece and really gave the bands an enjoyable piece to play and for the audience, it was a great piece to listen to. Last year, Max Stannard won the Composition Contest with 'Into the Future' and again the piece proved popular with Bands and Audience alike.
I opened the 2019 competition for entries on Tuesday 20th November and have already had 9 enquiries from budding composers. The closing date for entries is the 24th February, so plenty of time for any composers to get to work on the BrassFestUK Anthem for 2019.
I would like to thank Pennine Music and Cory Band for their continued support of the BrassFestUK project."