News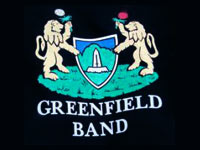 Published on November 26th, 2018
Tom Halsam Steps Down at Greenfield
After 7 successful years with the Greenfield Band which has included many contest wins, entertaining concerts and a great amount of fun and hard work, MD Tom Halsam has decided the time is right for both himself and the band to move on and explore new opportunities.
Tom will be taking over the baton at Meltham & Meltham Mills band in the near future and the committee, players and supporters of the Greenfield Band would like to take this opportunity to thank him for his time with the band and wish him all the best for the future.
A spokesperson for the band told A4B: 'During his time with the band we have risen from the 4th Section to our current position in the 2nd Section North West and our debut in the 2nd Section Area at Blackpool resulted in a respectable 8th place finish out of 20+ bands.
The band are now looking to engage a new conductor to take us forward into 2019 with a varied programme of contests, concerts and other engagements already planned. '
Please apply in confidence to Band Secretary, Andy Clayton on 07801 351046 or via email to [email protected]