News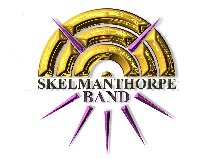 Published on December 22nd, 2018
Skelmanthorpe Sign Horsfield
Skelmanthorpe Band are pleased to announce the signing of Martin Horsfield on soprano cornet from 1st January 2019.
Martin is from a famous banding family, and the son of the late David Horsfield. He has previously played soprano at Jayess '87, Yorkshire Co-operative and Clifton & Lightcliffe bands.
Martin said: "I felt that now was the right time for me to grasp this chance to play at this level. I've also got several good friends in the band, which makes for a great atmosphere."
MD Martin Heartfield added: "we're delighted to welcome Martin as we prepare for life in the Championship Section. I'd also like to personally thank Thomas Wynn who has moved from the sop seat onto the front row cornet bench".
The band's next outing will be at the Brass at the Guild Contest in February.