News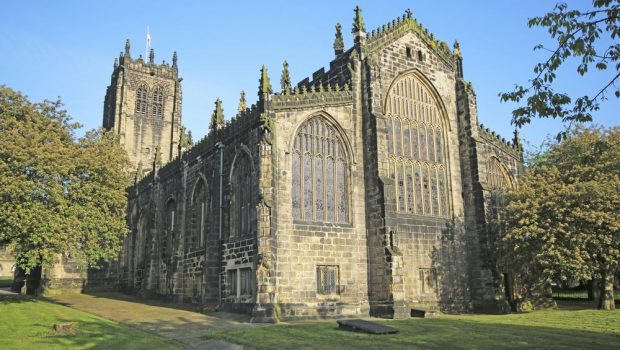 Published on January 17th, 2019
New Halifax Youth Brass Band Festival Details Revealed
On Saturday 9th February 2019, Elland Silver Band in partnership with Halifax Minster, will be hosting the Halifax Youth Brass Band Festival at Halifax Minster.
The festival will see local junior and youth bands perform a 20 minute own choice programme to showcase their talents and to gain performance experience, finishing with a grand massed band finale. It will also provide opportunity for groups to listen and watch each other's performances.
Taking part in the event are Elland Silver Youth & Training Bands, Wardle Junior Band from Rochdale, HD9 Youth Band from Huddersfield & Red Admiral Youth Band from Mawdesley.
The festival is being organised jointly by Samantha Harrison, Musical Director of Elland Silver Youth & Training bands & Cannon Hilary Barber from Halifax Minster. The event will commence at 2.00pm and conclude with a massed band performance at 5.30pm.
Samantha Harrison, Musical Director for Elland Silver Youth Band told A4B: "We want to provide an event which brings young people from different bands together to perform, watch and listen to each other. Halifax Minster is a wonderful venue, with excellent acoustics, and doesn't have a brass festival. It's an exciting new venture for us, and a first for the Minster, and we hope its going to be an annual event, which we can build on in the future."
Tickets for the event will be £8 and FREE to under 16's and can be purchased in ordered in advance from Kathleen Harrison on 01484 717126 or directly from Halifax Minster or online at https://www.eventbrite.co.uk/e/halifax-youth-brass-band-festival-tickets-54972806143?aff=efbeventtix&fbclid=IwAR08Qlv-ubvCuRRKj5NyPY8dsvVHgiP5F8G7boe88PZXWZJdEV6xuC4tVQA