News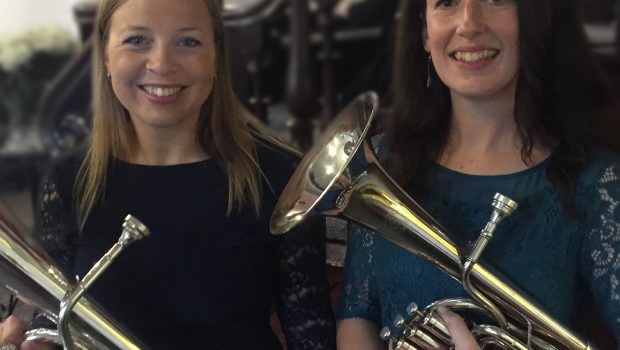 Published on January 21st, 2019
Saxhorn Fest Unveils Special Guest Details
With just 2 weeks to go, the tenor horn and baritone festival 'Saxhorn Fest' has announced a number of special guests, along with details of the Evening Recital concert.
Top of the bill is eminent composer Professor Philip Wilby, who will be joining the festival as a guest speaker.  Professor Wilby needs little introduction to brass enthusiasts as one of the leading composers in the movement and he will be sharing his wealth of experience, knowledge and stories. A number of his compositions will also feature throughout the day.
In addition it has also been announced that baritone player, Fiona Casewell will be leading the Youth Focus of the day, aimed specifically at younger players up to the age of 18. Fiona's fun approach to education and vast teaching experience attracted the festival organisers to invite her to be involved in the expansion of this year's event.
The 2019 festival will take place on SATURDAY 2nd FEBRUARY 2019 and will be held in the beautiful market town of Richmond, North Yorkshire. The additional support provided by Band Supplies, Besson and Yamaha has allowed the festival to increase on last year's inaugural event, and the day-long festival will be an inclusive day of fun filled activities aimed at all ages and abilities. The fantastic programme of events features a variety of workshops and guest appearances, including a jazz set by the band '4 Odd Dogs' featuring tenor horn player Nat Martin of the Foden's Band.
EVENING RECITAL
Tickets are also available to the general public for the 7pm Evening Recital at St Mary's Church in Richmond. The concert will feature special guest Michael Cavanagh (Grimethorpe Colliery Band, A4 Brass Quartet), plus festival founders Katrina Marzella (Black Dyke Band), Helen Varley (Grimethorpe Colliery Band) and accompanist Ruth Webb.  The concert will include a variety of solo and ensemble pieces especially written or arranged for the event.
As well as featuring music by Professor Philip Wilby and Liz Lane the festival/ will also be premiering a new composition entitled 'Minibeasts' for quartet and piano, written especially for the event by young upcoming composer Andy Wareham.
Helen Varley told A4B: "The whole ethos of the festival is about supporting players of all abilities during the day, and championing fantastic talent in the evening.  Andy's new composition is a particular highlight of the day and we're really looking forward to premiering this really creative new work."
TICKETS
The daytime event is open to all tenor horn and baritone players of any age or ability.
Tickets for the full day are between £15 – £20 (concessions for students in full time education, disabled persons and military personnel), which is a bargain for a whole day's festival, and also includes lunch.  There are also a limited number of tickets available for observers (e.g. for parents).
Full ticket details for the workshops and evening recital are available online at www.neromusicpress.com.