News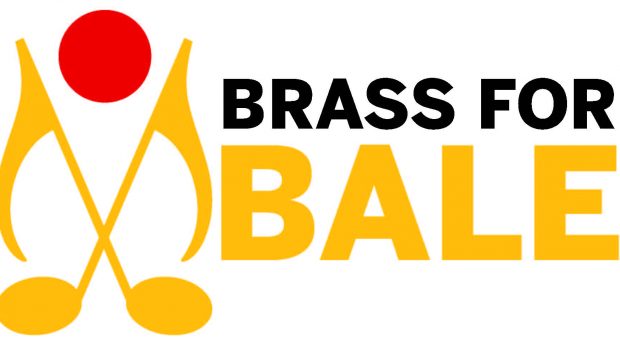 Published on January 25th, 2019
One Small Step for Mbale Schools Band
Wigston Band's Musical Director, Chris Small has recently been clocking up the air miles following his appointment at the end of 2018 as the International Musical Director of the Mbale School Band and Ugandan Brass.
Accompanied by his partner and Foresters Baritone player, Kate Salter, the pair took on the 4,000 mile trip to Eastern Uganda where they spent a week taking the band through rehearsals, sectionals and individual lessons before the bands embarked on a number of tours around Africa.
Away from the School of Music both Chris and Kate were shown around the town of Mbale by members of the band along with being invited into a local village for part of their stay.
Chris told A4B: 'The whole experience was absolutely fantastic and very humbling. What Philip has been able to achieve in Mbale is brilliant and he deserves real credit. The children that attend the school are so passionate and enthusiastic about their music. Philip specifically requested that we got stuck into some challenging traditional test pieces, including Life Devine and Resurgam and the band adapted so well to the demands of this music. I cannot wait to hear how the young people are getting on following our visit and Kate and I look forward to going back out to Uganda again in the near future to continue our partnership. A huge thank you to Philip who put this all together and for his wonderful hospitality during our stay.'
Philip Monk, Founder of Mbale Schools Band, told A4B: 'We are immensely grateful for Chris and Kate for making the long journey to Eastern Uganda. The players were so excited to see the new conductors. Many of them were given private lessons between practices, and I know that the advice and instruction will benefit them for the rest of their playing careers. A huge thank you to Chris and Kate.  I hope that they enjoyed the experience and look forward to working with them again in the not too distant future.'