News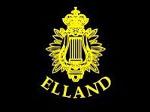 Published on February 28th, 2019
Elland Silver Close To Reaching £20,000 European Target
Elland Silver Youth Band have almost reached their target of raising £20,000 to send the band to the European Youth Brass Band Championships in Montreux at the end of April.
The band have one more big fundraising effort in the form of a "Grand" raffle, which is being held at the Yorkshire Regional Championships on the 2nd and 3rd March at Huddersfield Town Hall. With kind permission from the Yorkshire Regional Championships committee, tickets for the raffle will be on sale by the trade stands, at just £1 each. With many of our young players involved with bands competing in every section at the championships, it's the perfect opportunity for the band to reach its target, and we have some fantastic prizes on offer to tempt bands and players.
Prizes on offer have been generously donated by Band Supplies, Fusion Gig Bags, Mark Wilkinson, Mike Eccles, Daniel Brooks and Kirklees Music.
Musical Director, Samantha Harrison told A4B: "We've had so much support this year to help us raise funds. We really are very grateful to all our donars, sponsors and grant funders and to Peggy Tomlinson from the Yorkshire Regional Committee for supporting our efforts. Our young musicians will have a fantastic experience. We are all just so excited, and working very hard in rehearsals,"
Prizes on offer include:
1st Prize: JP Intermediate Cornet donated by Band Supplies
2nd Prize: Fusion Triple Trumpet bag, sponsored by Fusion
3rd Prize: Private lesson with Mark Wilkinson, Principal Cornet, Fodens Band and invitation to a Fodens rehearsal and a Fodens CD
4th Prize: Private lesson with Mike Eccles, Flugel, Brighouse & Rastrick Band
5th Prize: Music Voucher donated by Kirklees Music
6th Prize: Private lesson with Daniel Brooks, Musical Director, Elland Silver Band
Tickets can also be purchased by contacting Secretary, Kathleen Harrison, 01484 717126 or email [email protected]