News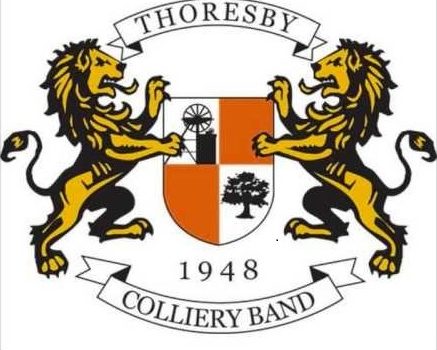 Published on February 28th, 2019
Sam Fisher Takes Thoresby Baton
Thoresby Colliery Band are delighted to announce the appointment of Sam Fisher as Resident Musical Director.
Born in Reading, Berkshire, Sam grew up in the small market town of Tavistock in Devon. His early musical years were spent with the local town band (Stannary Brass Band), Bodmin Town Youth Band, City of Plymouth Wind Band and The Royal Naval Volunteer Band, Devonport.
Having moved to Barnsley in the year 2000 to study under Dr Roger Webster and David Hirst, he joined Carlton Main Frickley Colliery Band, where he stayed for eighteen months, before accepting a position with the world famous Brighouse and Rastrick Band. Over the next eight years, Sam played with Brighouse and Rastrick Band and Grimethorpe Colliery Band, mostly on Repiano Cornet and Flugel Horn before returning to CMFCB in 2009.
Sam currently works as a performer (trumpet/cornet/flugelhorn), brass teacher, musical director, adjudicator and composer/arranger. His passion for brass banding continues to be the focus of much of his time. However, more recently he is spending more of his time performing with a variety of ensembles, including soul and function bands; whilst working as a session musician for John Tams, BBC Folk Award Winner, Sam Sweeney and Sheffield-based artist, Jack Rutter. Sam has also toured the UK twice in the last twelve months performing with Jon Boden and The Remnant Kings at a number of the UK's most prestigious venues. Sam has worked as a conductor with well known bands around the Yorkshire region, including West Yorkshire Police Band, Old Silkstone Band, Chapeltown Silver and Carlton Main Frickley Colliery Band, as well as travelling to guest conduct many other bands around the country.
As a trainee member of the Association of Brass Band Adjudicators, Sam is looking forward to a number of assignments in 2019, including The National Youth and the Whit Friday March Contest, dubbed 'the greatest free show on earth'.
A spokesperson from the band told A4B: "We are delighted that Sam has accepted the position of Resident Musical Director with the band. Sam is a top quality musician and his forward thinking attitude and strong work ethic are the perfect attributes to take the band forward to the next level whilst working alongside Professional Conductor Ian McElligott."