News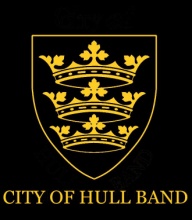 Published on March 20th, 2019
EYMS Returns to City of Hull Roots
From 1st April 2019 the East Yorkshire Motor Services Band is reverting to the original name under which the band was formed in 1989 and will be known as the City of Hull Band.
Having begun life under this name in 1989, the band was renamed The East Yorkshire Motor Services Band in 1992 when it secured a sponsorship agreement with the EYMS Group who had supported the band during its formative period.
For 26 years the band was able develop as an organisation and provide concerts at very favourable rates to raise funds for local organisations thanks to the financial assistance it received from the company. Dove House Hospice and the local branch of the NSPCC were just two of the many local charities to benefit during this time.
This sponsorship agreement with EYMS Group came to an end in April 2018 just prior to the sale of EYMS to Go North East which is part of the Go Ahead group plc. Former owner of EYMS, Peter Shipp remains the band president and is still a regular concert attendee and staunch supporter of the band.
In their last performance as EYMS Band the band won the North of England Brass Band Championships in Durham on Sunday 17th March and will now go on to compete in The National Brass Band Championships of Great Britain at The Royal Albert Hall in October where they will compete as City of Hull Band.
The first official engagement under the new name will be the christening of the Hull trawler Kirkella. The band will perform during the ceremony which will take place on the Greenwich Ship Tier on the River Thames. The band will then entertain guests at the reception on The Cutty Sark.