News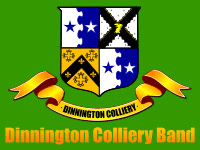 Published on April 3rd, 2019
Band For Britain Planning an Exciting Year Ahead
Dinnington Colliery Band are now in early planning for a number of exciting projects and performances in preparation of the tenth anniversary year of the filming of the iconic "A Band for Britain"!
While it will be ten years (2020) from when this memorable mini series had its first public broadcast on the BBC (hosted by comedian/broadcaster Sue Perkins, who still serves as the bands president),  this year will indeed mark a decade since the program was filmed and there is more than a strong rumour that something extraordinary maybe in the pipeline once again.
A spokesperson for the band told A4B: 'Along with plans to to participate in more contests, the band also has plans for several high profile concerts set to include some of the very best guest soloists from both the brass band world and popular music world! We're also excited to announce that there are plans in place to further develop our band room!