News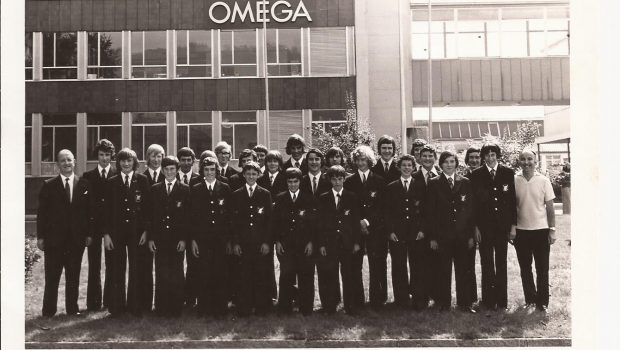 Published on April 10th, 2019
Oakmead School Band Reflect on Reunion Success
A school brass band from Bournemouth celebrated its 60th anniversary in March with a concert at the Hallmark Carlton Hotel in Bournemouth.
The band was formed in 1959 at the Oakmead School for Boys in West Howe, Bournemouth by the school's head of music, Mr Courtney Bosanko. The musicians opened the concert with his march "Oakmead". The audience included the band secretary, Alan Dean, who had organised all of the band's overseas concert tours as well as former teachers.
The band was conducted by the organiser, John Grinnell who taught at the school before becoming Head of Performing Arts in Barnsley and past players, Don Lloyd, a former Royal Marine bandmaster, Mike Dunnings and Paul Williams. Mike and Paul continue to train young players in Verwood and Downton bands.
One member had travelled from New Zealand for the reunion whilst another turned up in full school uniform! One of the band commented "What a fantastic weekend. It was a privilege and an honour to play alongside so many talented players and incredible to see so many people proud of their Oakmead heritage and rekindling the spirit of the band that was a starting point for so many fruitful journeys in the world of music."
A social event allowed players to reminisce and remember both Courtney Bosanko and his successor, Colin Courtney who led the band to further success and overseas tours. Some players dusted off instruments having been encouraged to start playing again.
Organiser John Grinnell told A4B: "The talent displayed at the concert was exceptional with players making great music from the start of the first rehearsal to the final note of the concert. It was clear that a number of strong friendships were formed from the great shared experiences of being in this school band. It was great to meet up with old acquaintances. A truly memorable occasion."
It is hoped that future events can be organised.