News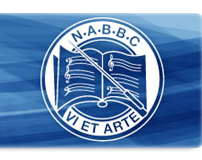 Published on April 17th, 2019
Big Names to Judge This Years NABBC Competition
The NABBC are delighted to announce they have been able to secure two of the biggest names in the musical world to adjudicate this years conducting competition due to be held at Eccles Town Hall on Saturday 8th June.
Paul Hindmarsh has worked as a conductor, journalist, composer, adjudicator, publisher and producer to name but a few! He has long held associations with the brass band movement and brings with him a wealth of experience for our panel. He has been directly responsible for the commissioning of several brass and works many of which have been premiered the iconic festival of brass for which he has organised for over 20 years.
Another man needing no introduction is Grammy and Juno award winning conductor Bramwell Tovey. Becoming director of the Vancouver Symphony in September 2000 Tovey has a world renowned reputation and a conductor who has worked with the Luxembourg philharmonic orchestra, the BBC concert orchestra, the New York Philharmonic and the Los Angeles Philharmonic. He has a long standing relationship with the Foden's Band having led them in many concert and contest performances and in 2006 was named the artistic director of the National Youth Brass Band of Great Britain.
On being able to secure two outstanding judges for the contest NABBC chair Marieka Gray told A4B: "I'm absolutely delighted to have been able to secure the services of Bram and Paul for our contest. They are two of the most high profile names in our movement and the wider music world and will be able to provide a great experience for our competitors. In previous years, the applicants have found the personalised feedback both during and after the contest invaluable and this year will be no different I am sure!"
Anyone interested in applying to the contest should contact NABBC secretary James Holt on [email protected] to receive an application pack – completed applications must be received no later than 20/04/19.