Contests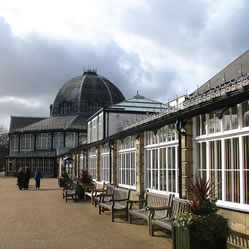 Published on May 1st, 2019
RESULTS: Buxton Brass Band Festival 2019
Following extensive refurbishment the glorious victorian Octagon Theatre, Buxton welcomed back bands to the 54th Buxton Brass Band Festival.
Bands from the North East, North West, Wales and the Midlands entertained the audience with what adjudicator Mike Kilroy called a day full of excellent music making.
Top prize in the Championship/First Section went to Ratby Cooperative Band conducted by David Purkiss, with their performance of Symphonic Music (Paul Huber).  Matt Wilkins, their Eb bass player took the best soloist prize.
Victory in the Second Section went to North Yorkshire band North Skelton (Lewis Wilkinson) playing the Son of Light (Bertand Moren) their cornet section being awarded the Best Cornet Section.
North West based Whitworth Vale and Healey (Chris Binns) opted for Viscaya (Gilbert Vintner) took the crown in the Third Section with their Euphonium Section being named Best Euphonium Section.
Rode Hall Silver (Nigel Butler) reinforced their high placing at the North West Regional Championships on Music for a Festival (Philip Sparke).  St. John's Mossley (Paul Towle) were awarded the Best Bass Section Trophy.
Championship/First
1.    Ratby Co-operative – David Purkiss
2.    Bedworth – Wayne Ruston
3.    Milton Keynes – Jonathon Mott
4.    Flixton – Matthew Ryan
5     Haslingden & Helmshore – Simon Cowan
6.    Shirebrook Miners' Welfare – Jim Henson
Second Section
1.   North Skelton –  Lewis Wilkinson
2.   Cockerton   –  Andy Hunter
3.   Besses o' th' Barn   –  Trevor Halliwell
4.   Royal Buckley Town – Keith Jones
5.   Besses Boys' –   James Holt
Third Section
1.  Whitworth Vale & Healey – Chris Binns
2.  Hawk Green (Marple)   –  Neil Hewson
3.  Stalybridge Old –  James Atkins
4.  Dinnington Colliery  – Lee Dunkley
Fourth Section
1.  Rode Hall Silver – Nigel Butler
2.  Seindorf Beaumaris – Scott Lloyd
3.  St. John's Mossley – Paul Towle