News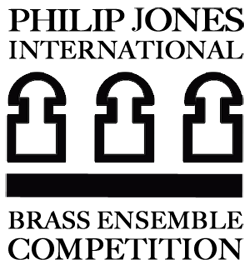 Published on June 6th, 2019
Inaugural Philip Jones International Brass Ensemble Competition
The inaugural Philip Jones International Brass Ensemble Competition will take place at the Royal Northern College of Music, Manchester, UK on 15-20 July, 2019.
Established by Ursula Jones and John Miller, the aim of this competition is to bring together young brass quintets and to showcase excellence and enterprise in brass chamber music performance, building on the legacy of Philip Jones CBE (1928-2000).
The 2019 competition is for brass quintet (two trumpets, one horn, trombone, tuba) and eligible for players aged between 16 and 30.
Many quintets from around the world applied and 16 of the finest young brass quintets were selected to take part in the competition from the UK, Austria, Croatia, France, Germany, Italy, Slovenia and the USA.
Events are open to the public include the Semi Finals, Masterclasses and Finals:
Semi Finals 18 July, 2.00pm Concert Hall, RNCM, Free
Masterclasses in Chamber Music 19 July, 2.00pm, Carole Nash Recital Hall, RNCM, Free
Finals 20 July, 2.30pm, Concert Hall, RNCM
Tickets £15 (£10 concessions), £5 students/under 18s
http://www.pjbe.org or Box Office 0161 907 5555
The international jury will be presided by Reinhold Friedrich (trumpet). He will be joined by Barbara Butler (trumpet), Frøydis Ree Wekre (horn), Ian Bousfield (trombone) and Oren Marshall (tuba).
Several prominent music festivals and venues have expressed interest in the outcome of the competition, and three major prizes will be awarded: The Philip Jones Prize (£10,000), The Marah Mahlowe Prize (£7,500) and The Founder's Prize (£5,000).
This will be the first major competition of its kind held in the UK. It is hoped that it will stimulate interest and participation from outstanding young brass players across the world.
Full details of the competition are available on the website www.pjbe.org
The 15 brass quintets selected to take part in the competition this year are as follows:
All Saints Brass, UK
Apollo Brass, Germany
Aura Brass, UK
Billi Brass Quintet, Italy
Cobalt Brass, UK
Connaught Brass, UK
Flower City Brass, USA
Le Korrigan, France
Local Brass Quintet, France
London Metropolitan Brass, UK
R.E.T. Chamber Brass, Austria
Skyline Brass, UK
Urban Brass, Germany
W1 Brass, UK
Zagreb Brass Quintet, Croatia